About Us We are a full service travel agency based in Calgary and serving small businesses and leisure travelers since 1982.We are experienced and very committed team of travel professionals always ready to work hard to find the best prices and options for our clients.




We usually beat the airfares of most big budget and web based travel agencies. Exceptional service at reasonable prices is our business objective.


Air Fares
We specialize in discounted airfares for Europe, Africa, Central & South America, Middle East, South Pacific and the Indian sub-continent.


International air fares
Including those with complicated itineraries to the regions mentioned above and transborder airfares with minimum or no advance purchase requirement is our specialty. We beat or price match air fares of our competitors for these regions. We do not specialize in air fares to far east asia such as China, Japan, the Philippines and Vietnam.


Packages
We do not specialize in packages but do offer vacation packages to our existing clients. Clients purchasing international air tickets from us can
also except to get best fares for packages from our experienced travel professionals.

We can offer a great selection of all inclusive and other packages available from various tour operators such as Air Canada Vacations, World of
Vacations, Conquest Vacations, Signature Vacations, Fun Sun Vacations, Sunquest, Air Transat Holidays, Select Holidays, Trek Holidays and many many more.


Cruises
We offer a wide selection of Cruises to suit your choice and budget.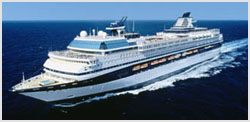 Other Services
We also provide following additional services:



Travel and Visitors to Canada insurance


Hotel, Car and Rail reservations


Passport Pictures, Commissioner for Oath attestations


Assistance for visa applications


Western Union money transfers around the world.